How are walks graded?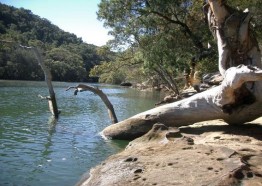 Easy: Up to 10 km on good tracks and relatively flat terrain.
Easy/Medium: Similar to EASY but up to 12 km or with some harder sections.
Medium: Up to 14 km on tracks or shorter distances in open bush.
Medium/Hard: Similar to Medium but in some difficult terrain, eg: difficult ascents/descents, heavy scrub or rock scramble.
Hard: Up to 18 km or more on tracks or shorter distances in difficult terrain. Suitable for fit and experienced walkers only.
Exploratory: Even the Leader doesn't know what to expect.
Swim: Opportunity for swimming
PLEASE NOTE: Ascending 100 metres is considered equivalent to walking one kilometre on level ground.