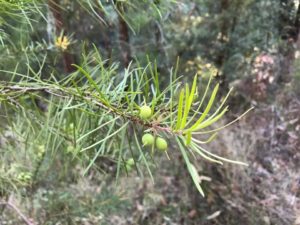 Are you a biosecure bushwalker?
In her recent presentation for Bushwalking NSW, Sharon Fulcher explained: "You may ask what Biosecurity has to do with bushwalkers? Biosecurity is probably a term more familiar to us as 'quarantine' – something we have to 'pass' when returning from an overseas trip or when travelling domestically to places in Tasmania or northern Australia where certain items are prohibited entry. And yes, this too is a part of Biosecurity. However bushwalkers can also inadvertently spread weeds, fungus or intestinal bugs into our favourite walking areas with disastrous results without even knowing it."
Spreading seeds and weeds is easier than you might think. Have you ever considered that you might be spreading harmful weeds when brushing seeds or plants off your clothes?
Weeds are commonly spread by bushwalkers in the following ways:
Seeds can be picked up on footwear, socks, laces and trousers and open weave cotton T-shirts and sections of backpacks
On velcro fastenings on jackets and gaiter
In open pockets
Seeds caught in muddy boots
Picked up by vehicles in 'weedy' carparks or on car mats
Emptied out of tents and picked off socks
From around huts, especially in alpine areas
From interstate, overseas or from another national park
Like seeds, bushwalkers can easily damage vegetation by spreading funal infections between plants or contaminating waterways. Some of the risks include: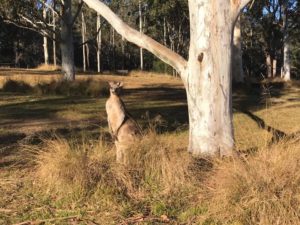 Bringing weed seeds, insect pests, or aquatic pests like waterweeds into new areas on their shoes, gear, canoes, boats or vehicles
Damaging vegetation and soil, exposing new ground where  weeds can establis
Damaging native wildlife habitat and creating conditions that encourage non – native specie
Transporting fungus spores, plant diseases or wildlife diseases into previously un-affected natural areas or adjacent farmland
Spreading water-borne parasites through poor hygiene practice
So how can we reduce these risks and protect our bushland? In Part 2 we'll cover the ways you can help and leave no trace while you're out in the bush.
Read the full "Are you a Biosecure Bushwalker?" presentation.
Notes, slides and content courtesy of Sharon Fulcher.
Photos by Yidan Saladine.