The general community sees bushwalking as a great, popular, informal outdoors activity.  However, bushwalking is under-recognised as an organised club activity.  Club bushwalkers continue to explore new territory in the extensive bushland of NSW and the ACT.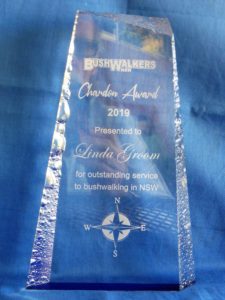 Bushwalking NSW (BNSW) has introduced the Chardon Award (named after Harold Chardon, the first Secretary of BNSW in 1932) to recognise bushwalkers who have made a significant contribution to the bushwalking movement.  Thus, awardees would be BNSW Club members who have also played a significant role within Bushwalking NSW.  There is no shortage of bushwalkers who deserve to be better known. The aim, over time, is for the Chardon Award to progressively recognise a range past and present bushwalkers.
The first bushwalkers to be awarded were announced at the Bushwalking NSW Annual General Meeting held at Glenbrook National Park in August 2017. Future names will be added at each subsequent AGM of BNSW.
Harold Chardon was a public servant, surf life saver, great conservationist (part of the Blue Gum Forest campaign and much more), probably a Colonel in the AIF of WWII and a President of Sydney Bushwalkers.  He was invited to join the Mountain Trails Club in 1930.  As a walker he was a "Tiger Walker" of Sydney Bushwalkers.  With the "Orang Utang" Wally Roots he was one of three to go down Orang Utang Pass into the Grose Valley.  Born in 1905 he married fellow bushwalker, Win Lewis in 1936. Harold died in 1993.
Nominations
While Bushwalking NSW has a range of possible future awardees it welcomes nominations from its member clubs. Please remember the most important criteria: Being well known in their own club is a given, and the walker must have added to bushwalking through involvement in Bushwalking NSW.  To nominate someone send their, and your details to the Bushwalking NSW Secretary at secretary@bushwalkingnsw.org.au
Awardees
2019 Linda Groom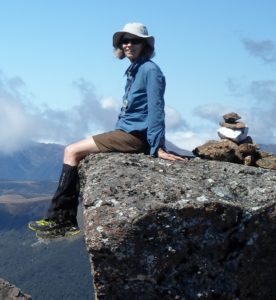 Linda comes from a Queensland bushwalking family who studied at the University of Queensland before moving to Canberra around 1975. Since then, she has been a very active walker in Canberra Bushwalking Club where, among other things, she has served two terms as President but now is the current Walks Secretary. She has been honoured with life membership of CBC.
So, Linda is well recognised within CBC, but now Bushwalking NSW wants to recognise her for a contribution to bushwalking with the Chardon Award. Many bushwalkers will be well aware of the impact of feral horses in the Snowy Mountains. The difference is that Linda sought to raise awareness of this damage by a long bushwalk. She was the driving force in a highly publicised event where walkers went from Sydney to Kosciuszko National Park. Bushwalkers from towns along the route would join her for short sections to swell the numbers. Along the way these walkers spoke to the general public and where possible local MPs about the impact of feral horses in the Snowy Mountains. She presented a report of this walk as the guest speaker at the November 2018 General Meeting of BNSW. This was her second visit as a guest speaker when she spoke of exploratory bushwalks in Central Australia. A remarkable achievement and definitely worthy of recognition with this award.
You can see a report and video on the Save Kosci Protest Walk 2018 here.
2019 Jim Callaway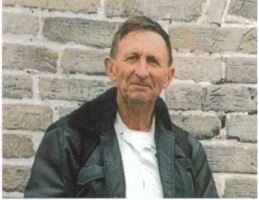 A tribute by Keith Maxwell
On 30th January 2018 my wife and I represented BNSW at a Catholic Church in Engadine for a Mass of Thanksgiving for Jim Callaway.  We joined many other bushwalkers for this memorial service.  Over many years we had known Jim as part of Bushwalking NSW (BNSW) but he eventually also became a good friend.  During his time of distinguished service to BNSW he represented the Catholic Bushwalking Club and Sydney Bush Walkers.  In his prime, as a bushwalker, he was known to avoid tracks to go off track at a pace that dubbed him "tearaway Callaway".
From newsletter archives of BNSW I can say he was Treasurer from 1978 to 1987.  He kept a tight rein on finances as BNSW had an historically low affiliation fee.  In 1992 he was Public Officer for the very new Confederation of Bushwalking Clubs (now BNSW).  Before serving as President in 1998 & 99 he was the 1997 Vice President, a role he took up again from 2000 to 2004.  Records from 2004 are less clear but until the end of 2014 he was continuously on the Management Committee of BNSW (while living at Heathcote; true dedication)
Jim Callaway is definitely worth remembering as a special bushwalker since he gave more to bushwalking than bushwalking gave to him.  On behalf of BNSW I would like to say thank you for your dedicated service to BNSW.
2018 Gordon Lee (d.2017)
Gordon Lee was an active member of Sydney Bush Walkers who gave many years of faithful service to BNSW. Committee lists in old 'Bushwalker' newsletters are a great way to confirm service to Bushwalking NSW. From recent research of archived newsletters, Gordon may have set a record as President of BNSW in consecutive years from 1982–1992. Overlapping this leadership service is his time as Editor of the 'Bushwalker' from 1988 to 1993. Presentation of the revived 'Bushwalker' left a lot to be desired. Its foolscap size and layout now appear very ratty – see the Bushwalker archive on the BNSW website. Gordon greatly improved the presentation of the magazine by using a modern word processing program, 'Word Perfect', to produce a smart black and white publication at A4 size. Read more on the creation of the Bushwalker here. During this time Gordon was also an active volunteer within the Search and Rescue Section of BNSW; now BSAR.  Gordon also had an extra non-bushwalking skill he put to good use. As a violinist / fiddle player in a Blue Grass band, he played in the band at then popular annual Bushwalkers Ball. Unfortunately, Gordon died in late 2017.
2018 David Noble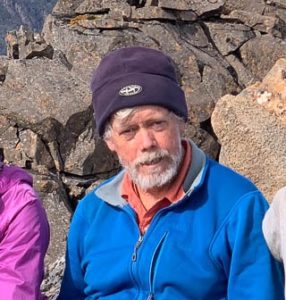 There is a quirk in the bushwalking movement with two David Nobles. The younger NPWS Ranger, David Noble is well respected as part of the team that found the prehistoric 'Wollemi Pine' in a remote part of the Northern Blue Mountains. He may have been inspired to go exploring after the other David Noble started looking for canyons off Newnes Plateau and further into the Northern Blue Mountains. Initially, David, as an active member of SUBW and Springwood BWC spread this knowledge with hand drawn maps (just some of many maps from other exploration) in articles published in the magazine of the (now defunct) Kameruka Bushwalking Club (KBC). David was BNSW President in 1979 and 'Bushwalker' Editor in 1980.  In accepting this award David spoke of his passion for bushwalking from his earliest trips around HSC time. He also spoke of the difficult time when he accepted the presidency. 'Federation' as it was then known was unincorporated and being sued for libel by a mine owner of Jones Creek in the Ettrema region. The previous President had taken the prudent path of resigning since Office Bearers could be personally liable.
2017 Wilf Julius Hilder (1934 – 2011)
Julius Wilfred Hilder, known to all as Wilf, was BNSW President multiple times including 2001, 2002 and 2003. A sad fact is that few meetings are ever entertaining. However, BNSW Committee members used to enjoy Wilf's  'Tracks and Access Officers' reports at BNSW Meetings. Never written or scripted, Wilf would draw on his vast knowledge of the Blue Mountains and his time in the Geographic Names Board (of the Lands Department) to weave wonderful stories. Of course, they were never concise either, but just a joy! Wilf was a bushwalking historian who readily shared his knowledge with other researchers. Wilf pushed for the walkers right of way through restricted land around Warragamba Dam from Medlow Gap to Mt Cookem. His funeral was also well attended by Masons, as Wilf was one of their senior members. Read more about his fascinating life in his obituary in the Sydney Morning Herald 13 August 2011, page 20.
2017 Dodie Green
The Chardon Award was never intended as a long service award. She is still a highly active member of Yarrawood Bushwalkers. Dodie has shown that a young person can make a difference to bushwalking. As the Confederation (now BNSW) President during 2010, 2011 and 2012, she brought tremendous youthful enthusiasm to the task of driving Confederation forward. Bushwalking in clubs is a great way to enjoy the outdoors.  The selection committee saw Dodie as a great role model for younger bushwalkers to further this great activity.