Trek 100km along Victoria's Great Ocean Road – join Diabetes NSW & ACT's adventure of a lifetime!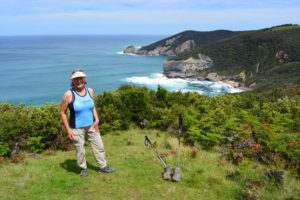 Trekking along the Great Ocean Road is a life changing experience you will never forget. Explore the diverse and inspiring landscapes as you are awe struck by lush rainforests, deserted beaches, majestic cliff faces and an abundance of local wildlife.
After receiving much positive feedback, the charity leading the adventure, Diabetes NSW & ACT, are very excited to roll it out again for 2019. Celebrating its fifth year this year, the trek covers 100km from Apollo Bay to the Twelve Apostles across Victoria's rugged coastline. Lace up your hiking boots and join them for this seven day, 100km trek along the Great Ocean Road. Set yourself a challenge for fun, fitness and fundraising.

Gail Wright, North Rothbury, was motivated to take on the challenge in 2018.  Describing it as one of the best experiences of her life, Gail shared with us a few highlights of the journey. "The views on the trek were phenomenal. Every time we walked a few kilometres the scenery would change, at one point we were trekking through a rainforest, the next through the bush, further along we would pass cliff faces and the ocean and at other times find ourselves amongst rich green rolling hills", Gail says.
The day commences with breakfast at the award-winning Bimbi Park each morning and then a shuttle to the day's starting point. Each day is approximately 20km with snack breaks, photo opportunities and lunch. Of an evening the team enjoys hot showers and hearty dinner back at Bimbi Park.
For many of the 2018 GORT team it was more than just spectacular views and physical endurance. It changed their life. As well as floods of memories, many walked away with the motivation to live beyond their comfort zone. The last day was described as "a rush of emotion and joy as we congratulated each other, we felt like a family".
Participants recalled the enthusiasm from fellow trekkers sharing enthralling stories of what propelled them to get involved in GORT. As a fundraising event, it serves as an incredibly gratifying accomplishment. By taking on the challenge, vital funds are raised to help people living with diabetes.
"I'm happy with my efforts, the money raised, meeting fabulous people and my journey on the walk. Thank you for the opportunity to be involved." says Gail. She added " to anyone thinking of walking GORT 2019 I say have a go, you never know what you are capable of until you try!"
Best of all, by taking on the challenge, you will be helping people living with diabetes live a healthier, happier life every step of the way – what could be more fulfilling?
Don't miss out, simply call 1300 342 238 or head to diabetesnsw.com.au/great-ocean-road-walk