This competition closes 31st March 2019. Prizes are kindly provided by Paddy Pallin
We are looking for the following types of photos:
Australian national park scene
People bushwalking in Australia
Australian wildlife
Website banner sized 1000 x 250 pixels to illustrate any BNSW web page
To enter the competition, follow these 4 easy steps!
Go to this link here
Choose your file – the maximum size is 500mb
Select the 'Set the Private upload' option and click the orange 'Upload' button
Copy and paste the bold link created into an email to newsletter@bushwalkingnsw.org.au with your full name, location, and image name
Here are the prizes to be won courtesy of Paddy Pallin: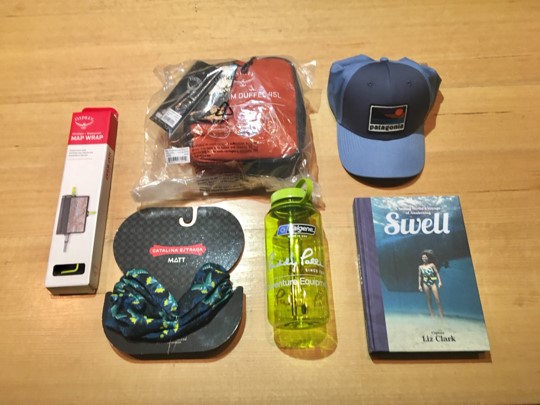 1 x Osprey Trillium Duffel Bag
1 x Osprey Map Wrap
1 x Patagonia Cap
1 x Copy of the book 'Swell' by Liz Clark
1 x Paddy Pallin Nalgene Bottle
1 x Matt Neck Scarf
We look forward to seeing your photos!
Please note that by submitting photographs to this competition, you acknowledge that:
you possess copyright to the images,
that you give Bushwalking NSW permission to use the images you supply in any Bushwalking NSW website, newsletter, social media, email, online and printed publications without attribution, and
you warrant that Bushwalking NSW will not infringe any copyright by using the images you have supplied in any way.
Thank you for sharing the beauty of our bushland with the world!