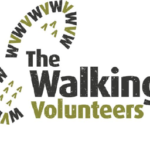 In great news for bushwalkers – the Great West Walk has been extended from Penrith to Katoomba!
The Walking Volunteers have loaded the walking route onto their Sydney Walking Tracks map and Great West Walk. If you have downloaded either of these maps onto your PS, smartphone or tablet they will be automatically updated to include an additional 150 kilometres of walking routes including the 87 kilometres of the main route.
The additional routes encompass a wide variety of walking conditions from easy station-to-station village walks to the more demanding Woodford-Hazelbrook section. The loops and links include diversions to historical sites like the 1892 Cutting, the Tunnel Creek Track and the iconic St Helena Track/Oaks Fire Trail Hike which is only suitable for experienced bushwalkers.
As you would expect, the views in the Upper Blue Mountains are stunning but some of the lesser-known routes in the Lower Mountains and Mid-Mountains are just as astonishing. The main route runs past old inns, gatekeepers' cottages, mountain cottages, intriguing ruins and a haunting cave site; along old railway cuttings and Cox's original road; visits spectacular natural sites like Kings Cave, Leuralla Amphitheatre Sublime Point and Echo Point; passes man-made memorials at Macquarie's Springwood Camp, Caleys Repulse, Honour Avenue, Coronation Park, and the haunting beauty of the Gully Walk.
The Walking Volunteers want to thank the Gundungurra ILUA Committee, Blue Mountains National Park and Blue Mountains City Council for allowing them to put this extension on their maps and providing vital information on temporary track closures between Gordon Falls and Echo Point, which are all marked on the maps with alternate routes. As these tracks are re-opened the Walking Volunteers will change their maps and these will be automatically updated.