Dear nature conscious bushwalkers,
Keep in Touch
Is your club doing something to protect your local environment or some place further away? Perhaps you are concerned about a nature protection issue near you and would like to spark discussion about it or see if BNSW can help take action on it. Send me an email in this case. I love receiving mail. I'll endeavour to respond to you quickly. My email is conservation@bushwalkingnsw.org.au. Please get in touch.
Save Western Sydney Bushland
Do you enjoy a refreshing green patch in Western Sydney once in a while? Would you like to in the future? The NSW government is warning us that future opportunities may be limited due to housing expansion and development prospects in this area. Read ahead to find out more about what's going on and how you can ensure that important areas are saved.
The Total Environment Centre (TEC), powered by the wonderful Corinne Fisher and her dedicated volunteers and associates, keeps the world up to date on the state of development around Sydney and its surrounding area. Today, TEC has a warning that will make a bushwalker's blood boil:
The NSW Department of Planning is right now developing a strategic 'sustainability' plan for 7 chosen areas in Western Sydney. This will determine which bushland areas will be developed and which will be saved. The Local Government areas to be affected are: Campbelltown, Camden, Fairfield, Hawkesbury, Liverpool, Penrith and Wollondilly.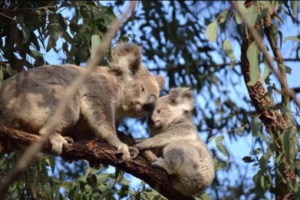 As a keen bushwalker, I have certainly been walking in these areas and I suspect many of our clubs run trips around there two. There are some stunning adventures to be had, and furthermore some ecosystems that are clearly brimming with life, flora, fauna and fungus that does not deserve to be bulldozed to oblivion.
Please HELP.
TEC and Bushwalking NSW invite you to take a stand and give a voice to these voiceless ecosystems at their forum on Thursday, November 16th from 6:30pm to 8:30pm at the Western Sydney Leagues Club in Leumeah (details below), however here are a couple of suggestions.
PLEASE RSVP at this link, on the TEC website. They need to know how many people will be coming because there is limited space in the venue.
Why not bring a contingent from your club along by making it a club event?
Maybe you could bring some of your conservation minded friends or an open-minded family member.
Event details:
When
November 16, 2017 at 6:30pm – 8:30pm
Where
Western Sydney Leagues Club (Gardenia Room)
10 Old Leumeah Rd
Leumeah, NSW 2560
Australia
Google map and directions
TEC Contact Person
Corinne Fisher
cfisher@tec.org.au
02-92115022
Post by Sierra Classen, Bushwalking NSW Conservation Officer