Great Escarpment Trail
Ground Truther's Competition
18th January, 2022
We are looking for people who can "ground truth" the Great Escarpment Trail (GET). We need to you to walk the trail and try out the campsites and adjacent accommodation, food and transport options. We then want a trip report from you on the good and the bad of the section you walked. We would love to see your photos, videos, maps and track notes on anything and everything of note.
You could also win yourself some great Paddy Pallin gear! Just share with us:
the best photos and video taken of spectacular sights along the GET
videos and photos that capture the essence of the GET
the best 3-day-2-night and 6-day-5-night walk/experience along the GET
the best track notes or best name for a 3-day-2-night or 6-day-5-night walk within the GET
Every 6 months we will award a prize in each of these categories:
The most spectacular photo or video taken on/from the GET track, campgrounds or accommodation
The best video or photo displaying the unique character of the GET track, campgrounds and accommodation – a photo that tells the viewer the best thing/s about the GET experience – it could be sitting around a campfire, your mates gazing at a view, an abundant moss & lichen garden – whatever strikes you as the essence of "The best of the GET"
The best idea for a 3-day-2-night or 6-day-5-night walking adventure/experience along the GET – the experience could involve spending a final day at a resort at the end of the trail, or staying an extra night along the trail to do side-trips – tell us the most exhilarating 3 or 6 day experience you can envisage on the GET
The best track notes or best name for a 3-day or 6-day walk along the GET. We would love to see photos of track junctions and wayfinding indicators.
Things you can share about the section you walk are:
good photographs
whether the route is easy to follow
mobile phone coverage
identifying hazard points, like watercourse crossings, bad erosion, steep inclines, fences, gates, and access.
places of scenic interest
potential locations of campsites
any commercial operator along the trail that services bushwalkers, like accommodation providers, shops, roadside stalls, etc.  For example the Styx River Forest Station is listed as a free camp as it is on a main road.
anything else that may strike you.
Paddy Pallin have generously contributed these great prizes for the 4 categories:
1 x PAT Altvia pack 22L Abalone Blue- L: https://www.paddypallin.com.au/patagonia-altvia-22-pack.html
1 x KNO Bandicoot 250- Blue: https://www.paddypallin.com.au/knog-bandicoot-250-lumen-rechargable-headlamp.html
1 x  OPT Crux Lite Stove: https://www.paddypallin.com.au/optimus-crux-lite-stove.html
1 x Pure Race starter pack bottle: https://www.paddypallin.com.au/pure-sports-nutrition-race-starter-pack-bottle.html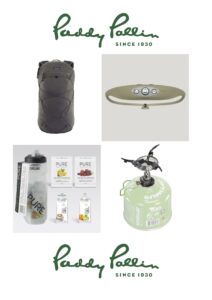 How to enter
Firstly, contact  Gavin Dale – Bushwalking NSW Operations on operations@bushwalkingnsw.org.au to receive the latest track notes and maps for the sections of track that you'd like to walk.
On your walk, take note of any improvements/corrections you would suggest to the track notes. Record your experience of the trail in words and photos. And think about what would make an awesome 3-day-2-night or 6-day-5-night walk along the GET.
On your return home simply email your entry photos and feedback to Gavin at operations@bushwalkingnsw.org.au. Attach your images to your email or include a public link to your photos (eg google drive, dropbox or photo share apps).
Please share photos and video with the highest resolution and quality possible.
Terms & Conditions
Photos with the best photo quality will be more likely to win. We would love to know who was the photographer for each photo however please note that by submitting photographs to this competition, you acknowledge that:
you possess copyright to the images,
you give Bushwalking NSW Inc (BNSW), Bushwalking Queensland Inc. (BWQ) and The Great Escarpment Trail Inc. (GET) permission to use the images you supply in any BNSW, BWQ or GET website, newsletter, social media, email, online and printed publications without attribution, and
you warrant that BNSW, BWQ and GET will not infringe any copyright by using the images you have supplied in any way.
We will contact the winners via their email address and publish the name of the winners in our monthly newsletter. Any prize that isn't claimed within 1 month of the email being sent to the winner will be forfeited and will go into the next 6 month prize draw. Prizes for categories that haven't received entries will go into the next 6 month draw.
Wishing you well in your ground truthing. We hope you have a great time!