One of the wonderful things about walking in Europe is the accommodation available to walkers.  Amazingly, this remote mountain refuge (Rifugio Pramparet), on stage 9 of 
the most beautiful walk in Europe
, had the most interesting and delicious food of all rifugios on the trip!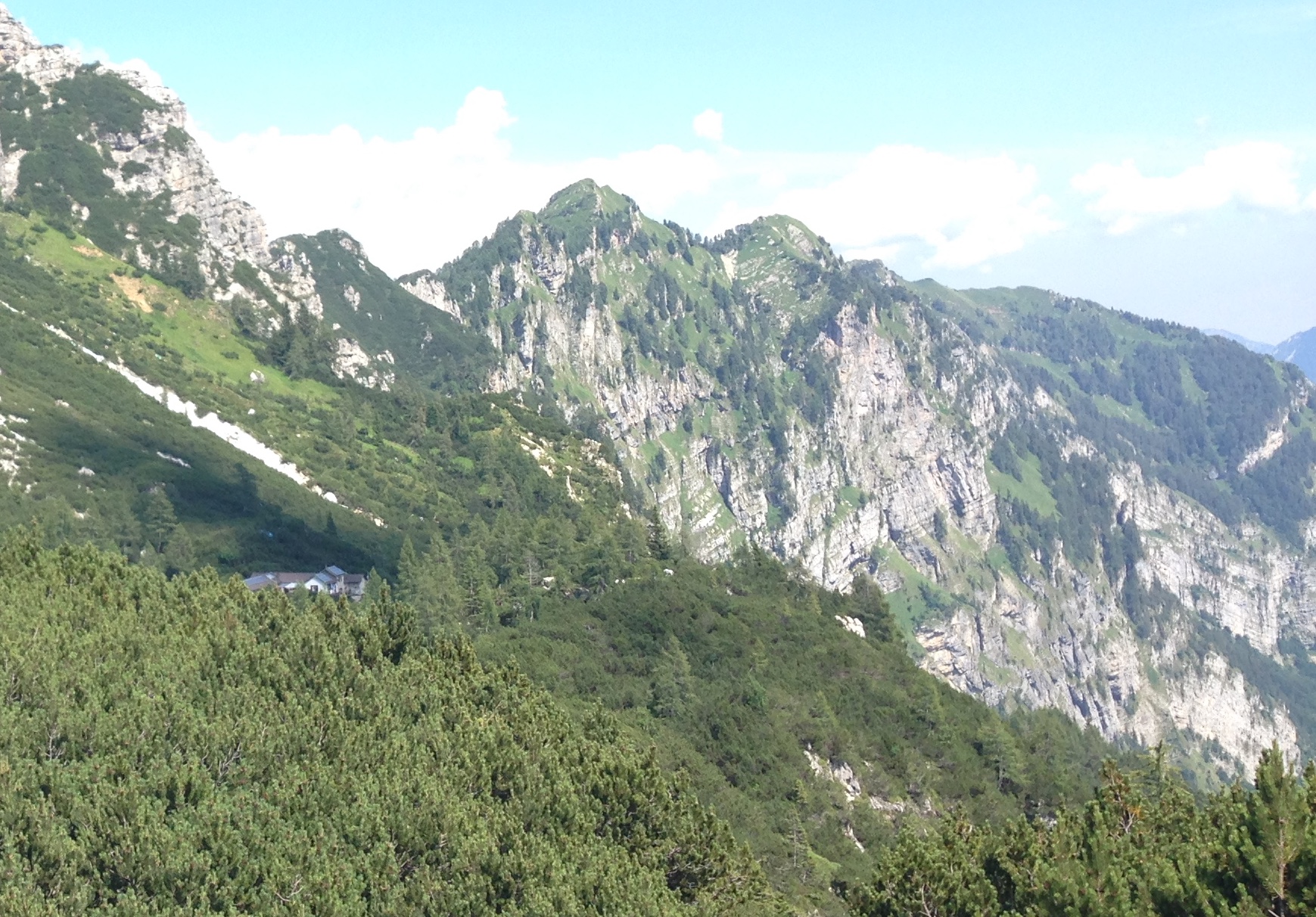 Local communities and mountaineers have been walking these routes for generations. So to make it all a lot easier, they have built places to stay called rifugios (refuges). Rifugios provide bunkbed accommodation, a cooked breakfast and dinner, alcoholic beverages, cakes, and a packed lunch. To top it off you can often even get a shower … though some of them are cold!
All this in a cozy hut, high in the mountains surrounded by amazing beauty. The speck in the middle of this incredibly steep forest is Rifugio Vassoler: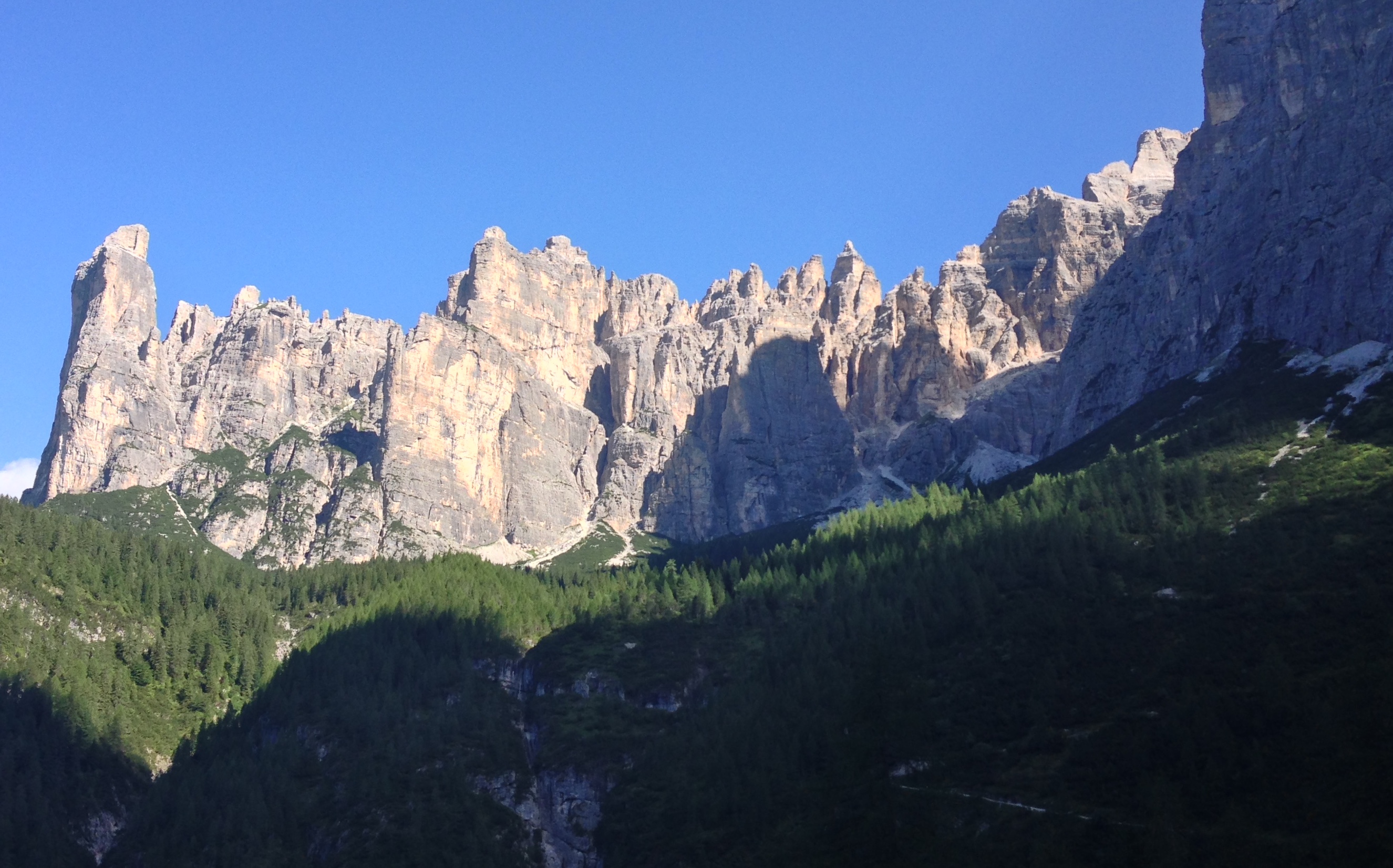 All of these luxuries can reduce the weight of your pack to a sleeping sheet, towel, your walking snacks, toiletries, and the gear you will need for the wide range of weather and track conditions you can encounter in the mountains. But don't forget your walking sticks – they are essential equipment for the Alta Via 1 walk which is unbelievable steep in places:
The best way to learn how to lighten your pack is by joining a bushwalking club like the 
Coast and Mountain Walkers
 (CMW) and heading out on some overnight walks with them. Super-experienced bushwalking club members, like those from CMW, have so many tips and tricks for keeping you comfortable and happy in all conditions out in nature 🙂
Having that kind of experience behind you means you'll enjoy your trip so much more.  Nothing beats knowing how to thrive in the wild. It's like opening a doorway to a world of adventure.
The other thing you can learn in a bushwalking club, is how to pack a light meal and save yourself some money for more trips like this! Then lunch can be a picnic spread out in the middle of all that beauty!

Here is where you can find a 
club
 near you that will help you discover the most beautiful places to walk in NSW, the ACT and the world: 
our clubs
.