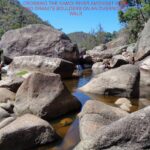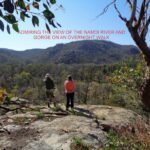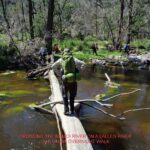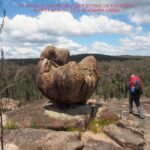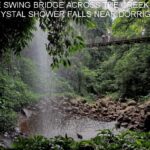 Like many, Armidale Bushwalkers 2020 walks program got off to a very slow start.
The Club held a one day walk in January around Point Lookout with five members. The smoke from fires still lingered in the valley below Wrights Lookout although where we walked had not been burnt.
In February the Club held a one day walk in the Sunnyside area with five members present while the Secretary was away in Tasmania.
During March the Club had two day walks with dates swapped and the outcome that neither walk went ahead. A weekend walk was organized for a Friday and Saturday later in March which meant that a number of members including the Secretary were unable to participate in the walk. The walk was to be the last for many months as the COVID crisis forced everyone into lock down. Walks were cancelled and the garden never looked better when the lockdown ended in late May.
The Club got together at Gara Gorge at the end of May and discussed walks for the winter months. A short walk along the Threlfall Track helped everyone shake off the lockdown blues and get back into shape for the winter walks. The first walk for the winter was to the summit of Mount Duval and camping near the trig with twelve participants. A wet start on the Sunday meant we were back at the cars and home for lunch.
On the following Sunday twelve members enjoyed a day walk traversing the summit of Mount Yarrowyck.
July saw quite a few walks cancelled due to weather and leaders having other commitments. Four members joined an unscheduled half day walk on the first Sunday in July in the Long Point area. See remainder of walks report here.
Our Club of the Month: Armidale Bushwalking Club
Armidale Bushwalking Club was formed in late 2004 and has approximately 50 members. The Club run walks once a fortnight – usually there's one or two day trips and a more challenging backpack walk once a month. The Club also brings people together to organise their own trips – from an afternoon stroll to extended overseas backpack trip.
The Club is developing a loose association between clubs surrounding Guy Fawkes river- a kind of "Fawkes Fraternity" to share programs, ideas and trips including with Inverell Bushwalking Club, Clarence Valley Bushwalkers and Ulitarra Conservation Society.
Joining a  group such as Armidale Bushwalking Club is a good way to get started in bushwalking as you can borrow gear from the Club's store, find out about great places to walk, share costs and ideas and, most importantly, walk safely with experienced walkers.  Club membership gives you access to walks with all of the NSW Confederation of Bushwalking Clubs, and excellent Public Liability and Personal Accident insurance.
Armidale Bushwalkers welcome new members and hope to see you on the track!