The history of Bush Search and Rescue NSW (BSAR) shows how remote area search and rescue in NSW has changed since 1936 when it was established as the "Search and Rescue Section of the NSW Federation of Bushwalking Clubs" (S&R).  In 1936 a team of bushwalkers informally assisted NSW Police in the search for four young men missing in the Grose Valley.  After this search Paddy Pallin, among others, approached NSW Police to formalise arrangements to assist NSW Police in the future.
The model of BSAR has always been to use bushwalkers skilled in remote area navigation to travel independently in National Park type country to aid NSW Police as required.  Mostly, BSAR has been involved in searching for missing persons.
The first "Director" of S&R was Paddy Pallin (founder of the well-known bushwalking shop).
In these early days a telephone tree was used to contact bushwalkers as required.  The S&R Committee would contact a particular "Club Phone Contact" to 'callout' club members.  In the very early days search teams would travel by train to an incident.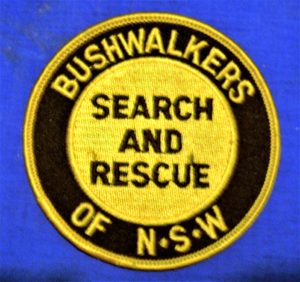 Sgt Ray Tyson of NSW Police Rescue Squad would often rely on S&R Secretary, Heather White (1959 – 1975) who he thought had an uncanny knowledge of the Blue Mountains.
The "Field Officer" is in control of S&R field operations.  Ninian Melville was appointed as S&R Field Officer in 1961 and replaced Paddy as Director in 1970.  Also, in May 1970 S&R joined the  Volunteer Rescue Association of NSW (VRA) at their first Mid-Year Conference.
HF radio was introduced to S&R by Bob Mead during the 1960's.  Dick Smith, then a member of Sydney Bush Walkers, assisted in the purchase of the first generation of AM field radios.  In 1979 the second generation of field radios moved to FM SSB.  The 'QMac' fourth generation of field radio has given outstanding service for many years as smaller, lighter and more powerful than all previous radios.  BSAR now uses a mix of VHF / UHF radios with these HF radios.
Robert Pallin, son of Paddy took over as Director in October 1971 when Ninian stood down.  Vertical rescue for S&R at this time was done by members of the Sydney Rock Climbing Club (SRC) with Fergus Bell was the "Rock Rescue Officer".
Fergus Bell worked closely with Robert until he became Director in September 1980. Later, in July 1984 the author moved from Field Officer to Director.
NavShield was set up in 1989 by Secretary, John Tonitto (1987 – 2012) so 2018 was the 30th NavShield.
A major change occurred in 2001 when S&R became a fixed membership squad since it was no longer acceptable to 'just' callout club bushwalkers.  S&R incorporated as "Bushwalkers Wilderness Rescue Squad" (BWRS – later to become BSAR) to formalise its training and member skills through CBT (Competency Based Training).  BWRS separated from "Federation" with the author its first President.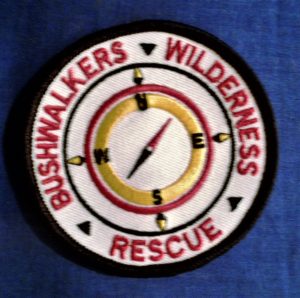 Overtime, remote area search and rescue has changed further.  In 2018, after much consideration, BSAR reluctantly left the VRA and moved to NSW SES (from 1 May) as a better place to fulfil this role.
Within SES the most senior person in SES BSAR now is its Controller, currently Paul Campbell-Allen.
Since 1936 BSAR has been involved in many incidents occasionally multiday.  Some high profile searches have included an injured person below Narrow Neck, near Katoomba (1949), schoolgirls Monica Schofield (1963) & Vicki Barton (1969), Scout Leader lost in the flooded Shoalhaven River (1977), Trudie Adams (1978 – see 2018 ABC TV investigation), three young men lost in Kangaroo Valley (1987), lost plane and pilots at Kanangra Walls (1993), lost plane in Barrington Tops (1981; an ongoing mystery), David Iredale, near Mt Solitary of the Blue Mtns (2006), deceased person on Mt Cloudmaker (2007 – see VRA Journal Volume 2.3) and Sevak Simonian at Kanangra Walls (2014)
Technology has improved outdoors safety.  The latest field radios can give continuous GPS location of BSAR search teams.  Mobile phones now have better coverage and distress beacons (PLB and EPIRB) can send an emergency signal far more quickly for a person in distress.  However, many people don't have access to these devices which are yet to be 100% effective.   Experienced ground searchers like SES BSAR are still essential.
Further history of BSAR can be found in a Google drive folder at https://drive.google.com/drive/folders/1cSOMp9zsdYCFG7qbtHrrSQ2-i36U64Pz
Keith Maxwell
President BSAR