A Week of Walks, Kosciuszko National Park, Christmas/New Year 2021/22, Sydney Bush Walkers, Report by John Kennett, Photos by John Pozniak
Between Christmas and New Year 2021/22 myself and thirty other members of Sydney Bush Walkers (SBW) travelled, walked and gathered on the trails and in the ski-lodges of beautiful Kosciuszko National Park.
Every day we embarked on a different walk and were rewarded with the sight of brilliant blue skies, beautiful weather and voluminous wildflowers. Among the fantastic locations we visited were the Iconic Trails, Mt Twynham, Ramshead, Dead Horse Gap, Guthega, Mt Anton and Mt Tate.
To cap off a successful week our visit concluded with 2022 New Year's Eve celebrations which were thoroughly enjoyed by all.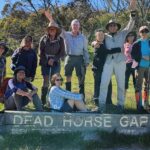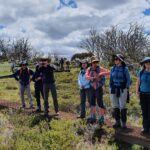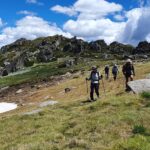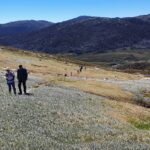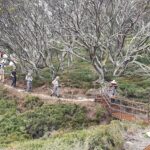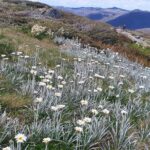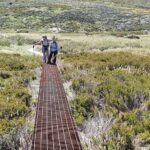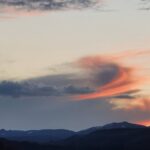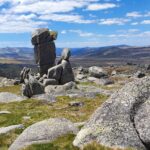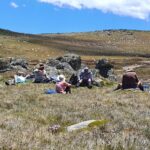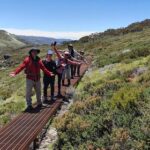 Our March Club: Sydney Bush Walkers
Our club of the month, Sydney Bush Walkers is one of Australia's largest and oldest Bushwalking Clubs. SBW was founded in 1927 and has a membership of around 850.
The club offers challenging day and multi-day walks including extended 12 day (or more) trips.  Canyoning is a very popular club activity in the warmer months.
SBW volunteer trip leaders are experienced walkers who aim to maximise members enjoyment of the outdoors while also ensuring the safety of all walkers. While SBW leaders foster group co-operation participants are also expected to be self-sufficient to ensure that all members cope with walk conditions and challenges that arise.
While the Sydney Bushies provide a range of bush experiences, they also offer a great social network of like minded, outdoorsy types. A SBW membership provides a unique opportunity for bush lovers to develop skills, increase confidence and meet new like-minded friends!
The club holds monthly information nights for people who are considering joining (book here). For more information visit the SBW website or Facebook Page.