The NSW government is making an unprecedented investment in our National Parks including record amounts earmarked for hard top accommodation. Bushwalking NSW appreciates this investment in our Parks and seeks an outcome from this investment that enhances recreation in national parks without diminishing the opportunities for all to enjoy our marvellous park system.
To open up this topic to a range of park managers, users and supporters, Bushwalking NSW Inc. will be hosting a symposium on the topic:
Tourism development in protected areas: Are we on the right track?
9:30 am – 4:30pm Saturday 19th November, 2022
at NSW Teachers Federation Conference Centre, 23-33 Mary Street, Surry Hills NSW
and via video conference
Bushwalking NSW is seeking a range of perspectives on this topic and inviting people from across the political parties, tourism, recreation, conservation and industry to this exciting event.
Join us to hear different viewpoints and help formulate a position statement on this topic in collaboration with other interested parties. See our existing policy here.
Register now
Register here to attend in person (lunch, morning and afternoon tea included) at the Heritage Room, NSW Teachers Federation Conference Centre, 23-33 Mary Street, Surry Hills NSW, or
Register here to attend for free via Zoom video conference
Schedule
Welcome to country and address by Traditional Owner, Brendan Kerin
Setting the scene with an historical perspective by Andy Macqueen, OAM
A national perspective from National Parks Association of NSW Executive Officer, Gary Dunnett
Shadow minister for the Environment, Hon. Penny Sharpe
National Parks & Wildlife Service perspective from: Andrew Nicholls PSM, Acting Deputy Secretary, NPWS
University researchers' perspective from Ali Chauvenet
Morning Q&A forum chaired by Lori Modde
Conservationist perspective from Keith Muir, Wilderness Australia
Tourism Advisory Council of NSW
Private Tourism sector perspective from Mark Norek, Life's an Adventure
Legal perspective from Christopher Birch, SC
National Parks & Wildlife Service Greater Sydney Regional Advisory Committee perspective from Brian Everingham
University researchers' perspective from Sonya Underdahl
Afternoon Q&A forum

James McCormack, Editor, Wild Magazine
Mick Ripon, Green Cape Fishing Alliance
Simon Spellicy, Chair, Tourism Advisory Council of NSW
Megan Holbeck, nature writer

Summary and declaration by David Bell, President, Bushwalking NSW Inc
Thanks
With thanks to our Gold Sponsor:

With thanks to our Silver Sponsor:



With thanks to our Bronze Sponsor: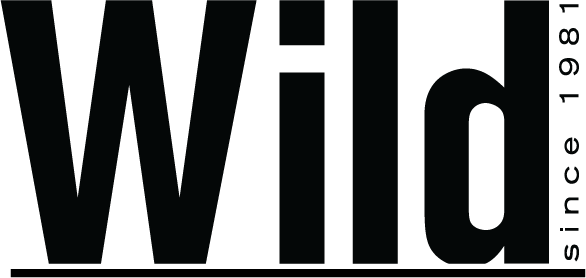 Speakers
Andy Macqueen, OAM
Renowned bushwalker, writer, conservationist, wilderness explorer, bushcarer and environmental campaigner, Andy Macqueen has meticulously researched and authored five books about the environmental and social history of the Blue Mountains.  After working in water resources as an engineer and hydrologist he switched to a career in outdoor education. He then co-founded three environmental groups and has been a member of the NPWS Blue Mountains Regional Advisory Committee since 1996.
Hon. Penny Sharpe, NSW Shadow minister for the Environment
Penny Sharpe is the Leader of the Opposition in the Legislative Council and Shadow Minister for the Environment. Penny became involved in politics because she wanted to change the world, immediately. While it is taking a bit longer than she had hoped she continues to fight for equality, sustainability and a NSW where the public good is at the centre of every decision.
Andrew Nicholls PSM, Executive Director Business Delivery, National Parks and Wildlife Service
Andrew Nicholls PSM is the Executive Director, Business Delivery NPWS, and Administrator, Jenolan Caves Reserve Trust. He leads the functions which support the operation of the NPWS business – including visitor, revenue and financial strategies, policy and business development, people and WHS strategies, asset management, systems and infrastructure delivery, and business planning and reporting. Andrew joined NPWS in 2020 having previously led the strategy functions of the former Office of Environment and Heritage (OEH) since 2017.
Ali Chauvenet, Senior Lecturer, School of Environment and Science, Griffith University
Ali holds a PhD in Ecology from Imperial College London. Her research aims to help protect biodiversity from global environmental threats, such as land clearing and climate change, using a combination of ecology, mathematics and computer simulations. She is particularly interested in nature reserves, such as national parks, as a conservation tool.
Lori Modde, CEO of Outdoors NSW & ACT
Managing Director of Lorick Management Pty Ltd and CEO of Outdoors NSW & ACT Lori Modde has had a diverse career in community and economic development of over 25 years. From Regional Marketing Manager at Tourism NSW, Community and Economic Development Manager at a Local Government Authority through to Senior Manager of Place Activation and Strategy at Sydney Olympic Park Authority. She maintains a strong position for her community and industry through several volunteer positions and also is a passionate mentor for younger people in the industry.
Keith Muir, former Executive Director of the Colong Foundation for Wilderness
Keith Muir was for many years the Executive Director of the Colong Foundation for Wilderness until April 2020 when he retired. He has also worked for the Total Environment Centre as a senior natural areas campaigner. Keith held various honorary positions in conservation groups around Sydney and is currently helping out on the Gardens of Stone Alliance. He now lives in Katoomba.
Mark Norek, Company Director, Life's An Adventure
Life's An Adventure Company Director Mark Norek was born and bred in Tasmania, and has a passion hiking ever since he was president of his high school bushwalking club. Mark started walking with his wife Vicki and to get her to walk more often he would add the finer things in life to the walk so that she would come along and do it more often .. such as footbaths, bottles of wine and her favourite liqueur! This translated some 16 years ago into starting a business called Life's an Adventure where the goal is to make every walk a more enjoyable experience for all and taking heavy packs out of the equation – and hence they added the tag-line to our logo ' The Pack-free Walking Experience'.
Christopher Birch, Senior Counsel
Dr Christopher Birch S.C. is a barrister and senior counsel who has been in practice at the Sydney Bar for 39 years. He has appeared in a wide variety of legal matters at both the trial and appellate levels, and has a special interest in the review by Courts of governmental action.
He is also an Adjunct Professor at the University of Sydney where he lectures in legal philosophy.
Christopher is a keen bushwalker, and cross-country skier, and an active member of Sydney Bush Walkers and the Nordic Ski Club of New South Wales.
Brian Everingham, Chair of the Greater Sydney Regional Advisory Council and NPA representative on the NPWS Advisory Council
Brian Everingham is the current Chair of the Greater Sydney Regional Advisory Council and is the National Parks Association representative on the NPWS Advisory Council. He is the President of the National Parks Association of NSW Southern Sydney Branch and sits on the State Executive of the NPA. He has had 45 years of experience leading bushwalks as well as 30 plus years of advisory work on NPWS committees, including many years of reviewing and commenting on plans of management.
Mick Ripon – Green Cape Fishing Alliance
After completing a bachelor of Applied Science, in Fisheries, Mick now works as an outdoor educator working in the bush with young people. He is a passionate conservationist and keen recreational fisher who focuses on fishing in wild and remote areas; many of these areas are now being threatened by inappropriate development. Mick has been campaigning against the construction of accommodation complexes within Ben Boyd National Park in NSW. He is also involved in similar campaigns in Victoria and Tasmania's World Heritage Wilderness Areas.
David Bell, President, Bushwalking NSW Inc
David Bell has been bushwalking most of his adult life. He has a particular passion for long-distance walks. He is currently undertaking a project to walk along the NSW North Coast from Tweed Heads to Port Stephens. He expects to complete this in 2023. After that he may continue heading south.
He also enjoys helping North Sydney Council monitor the local population of Rakali (Native Water Rat).
Most of his professional life was spent in environmental roles of some kind with branches into climate change, energy and planning.
He is the current President of Bushwalking NSW Inc and considers it both a privilege and a pleasure to fill this position.